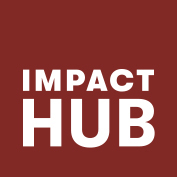 Impact Hub Network
"We hired Peter to support us on the development of a key strategic project for our network. Peter worked with us to design and prototype a new global membership model, that enables our 100 Impact Hubs to be more effective in enabling social entrepreneurs around the world.
As a result of his innovative and collaborative approach to prototyping, we are codesigning the product with a variety of internal and external stakeholders, which is proving to be very effective. He also wrote a set of detailed recommendations to improve our capacity as a network and better enable our entrepreneurs. Peter is knowledgeable and has an excellent capacity to pick things up fast and deliver on it. I look forward to the next time we can work together on the development of innovative projects together!"
---
London Metropolitan University Students' Union
"Peter supported London Metropolitan University Students' Union during a period of intense change and transformation for the organisation. He provided support to the Union helping it to establish solid foundations whilst also developing ambitious plans for its future direction – working alongside myself as Chief Executive, the Student Leadership and our Board of Trustees.
Peter led on our Governance Review, helped to generate and implement our organisational restructure as well as leading on the development of our new 5-year strategy. On top of this Peter also provided operational support to Student Leaders and the staff team around key areas of work, most notably our written submission to Government for the University's Quality Standards Review as well as 2 sets of the annual student elections and the subsequent induction period.
A steady hand of support and voice of reason, Peter's experience and knowledge was vital in helping the organisation amidst a significantly challenging turnaround period."
---
Maddie Booth, Warwick Cup and Scrubbee Social Enterprises
"Peter has been my mentor through the Warwick SEED Programme since the start of 2020. He has been helping and guiding me through a variety of career and personal changes, these include providing pivotal advice through various funding pitches and job applications and providing CV guidance.
For me personally, I had always struggled at not having plans set out in stone, to know where I am going to be in the next 6 months/year's time, but Peter has helped me to understand that things will fall into place if you keep on top of things and are proactive in seeking opportunities out. For a final year student, securing plans after university can be something of a worry, but knowing I had Peter to advise me and help on anything was a great comfort.
When I started off being mentored by Peter, I was in a huge transition period, completing final year at university, searching for jobs post-university, setting up a new business and managing a not-for-profit social enterprise. I was constantly fretting about what life after university was going to be like and hadn't a clear idea of what I wanted to do. Peter was a reassuring and calming affect, ensuring that each step was taken at the right time first by helping me refine my CV and then advising on where to look for jobs and what to look out for when searching. 3 months later, after working with Peter, my social enterprise has secured multiple sources of funding and I have a secure graduate job lined up from August onwards.
I would absolutely recommend him to others. Peter was always on hand and went above and beyond to help me in any requests."